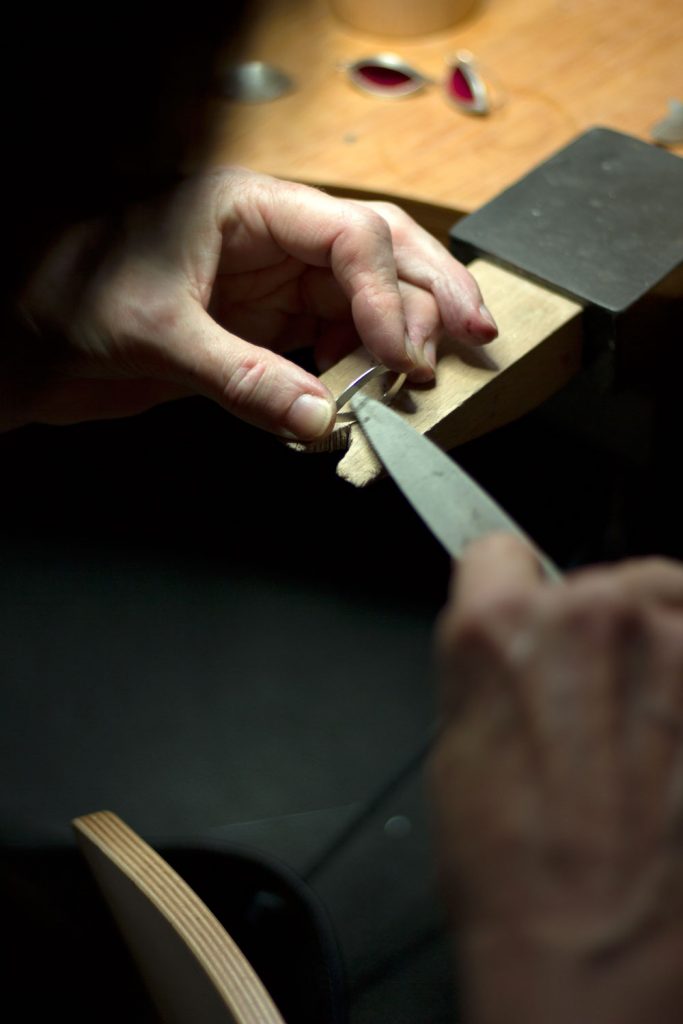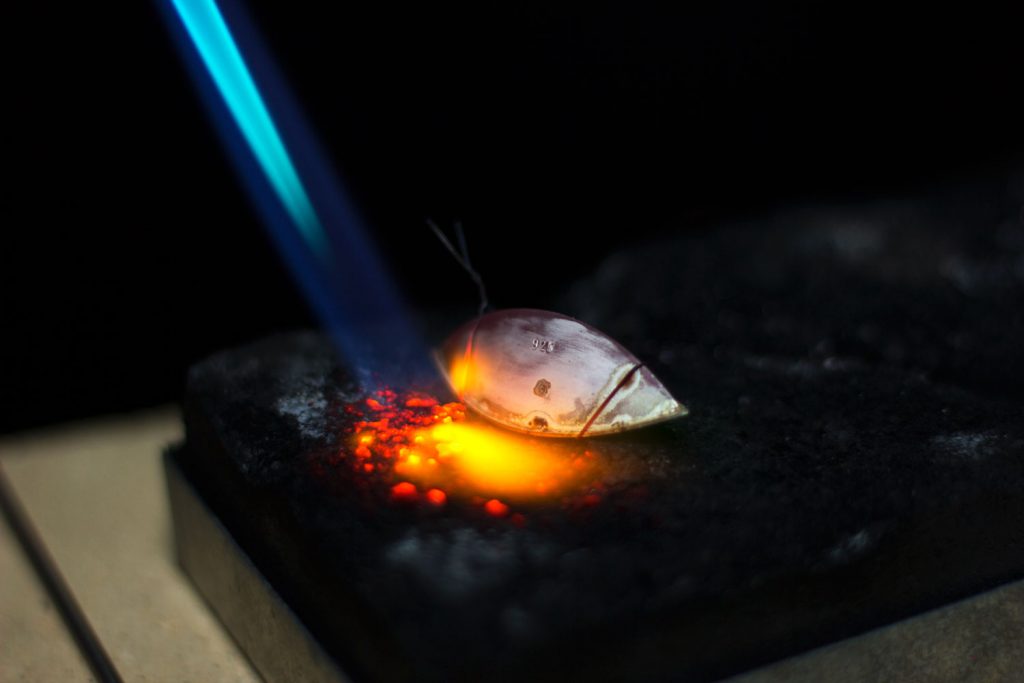 »Ever since I was a child, I loved creative work and it´s a common thread running through my life«
There is hardly an artistic technique that I have not occupied myself with – some in my free time, some professionally. It was 2012, when I discovered the small beads.
Besides shimmering gemstones there are the small and tiny beads, above all antique rocailles – they inspire, challenge and require a high degree of patience and passion. Thanks to their variety of colors and their possible combinations, they are an eternally bubbling source of new ideas.
Of all beading techniques, bead crocheting is the one I like most. For this, the small beads are threaded and crocheted with a very thin crochet hook around a ball of beech wood or into tube-shaped chains. The works and their technique are reminiscent of pearl pouches from times gone by.
I combine the beaded works with modern design, with forged unique pieces of silver or gold plated silver. The results are unique and individual pieces of jewelry, amazingly light and therefore comfortable to wear.
All pieces of jewelry are my own designs and are made in my workshop. As far as possible, I´m happy to fulfill personal wishes.